Friday Frenzy Volleyball Camp - July 2023
Come join us on Fridays in July! Learn and improve volleyball skills. Click on the image to register today!
Are you a volleyball coach, former player, or just love the game of volleyball? We are looking for volunteers to help us run volleyball camp this summer. If you are interested please contact Amber Bryant at [email protected] or 972-276-5273.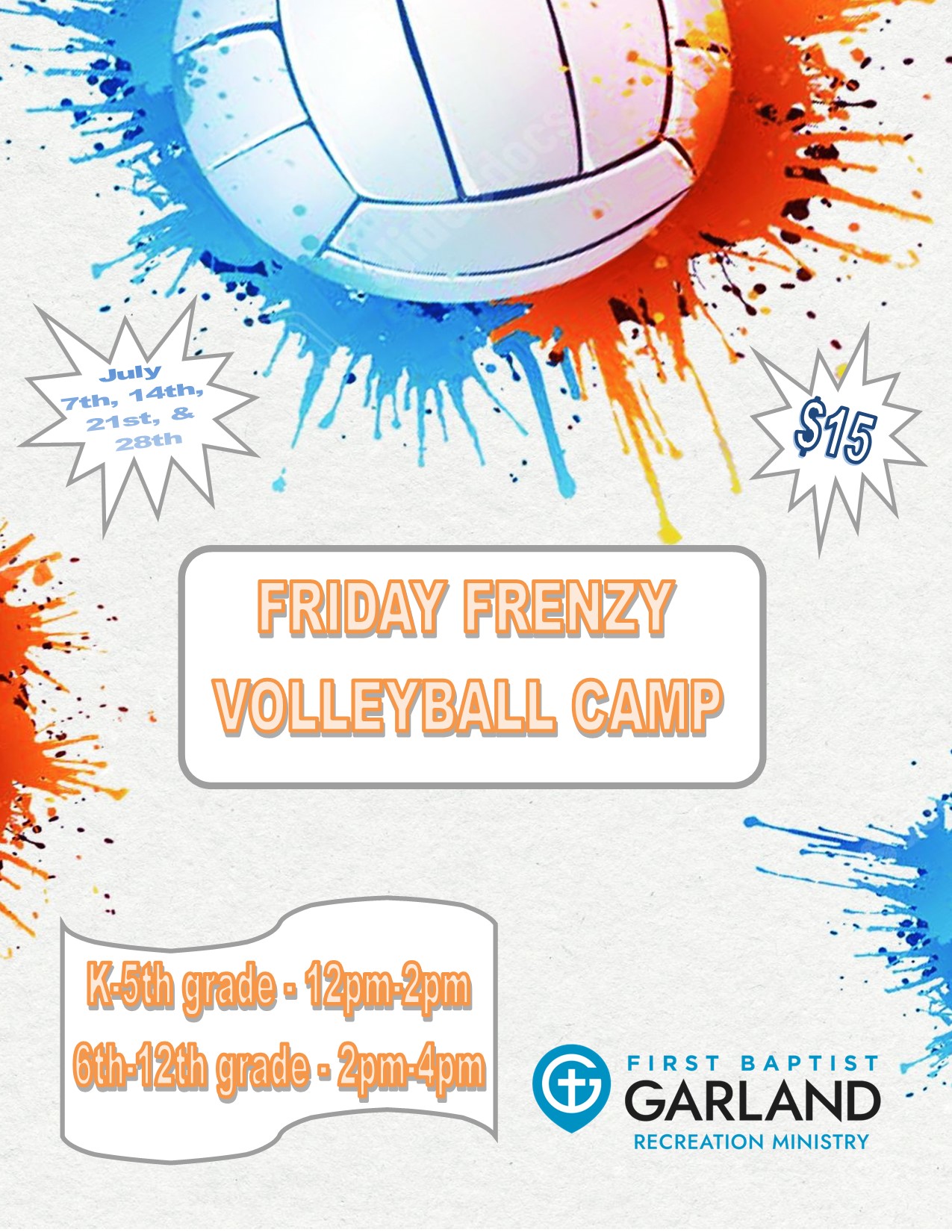 Activity Center Hours:
| | |
| --- | --- |
| Monday: | 8 a.m. - 6 p.m. |
| Tuesday: | 8 a.m. - 6 p.m. |
| Wednesday: | 8 a.m. - 6 p.m. |
| Thursday: | 8 a.m. - 6 p.m. |
| Friday: | 8 a.m. - 12 p.m. |
| Saturday: | 9 a.m. - 12 p.m. |