About Friendship House
Friendship House, a relief ministry sponsored by First Baptist Church of Garland, in conjunction with local churches and community organizations, was organized in 1977 to help meet the physical needs of those who were out of work, physically disabled, or low income for a variety of reasons and circumstances. We serve the Garland, Rowlett and Sachse communities.
What Does Friendship House Provide?
Food - Available for pick up by drive thru only (on Thursdays)

Household items such as

linens, and kitchenware

Other necessities

Referrals to other resources
How Can I Help?
Donate usable clothing,

household items, food and toys (click here for current food needs)

Plan and/or participate in a food,

coat, blanket or toy drive at your

school, workplace, or church

Donate funds for food

Work as a volunteer
2022 Friendship House Highlights
Thank You, Church Family!
God continues to bless your support of the Friendship House. Below are some of the blessings of 2022.
91 spiritual conversations
6800 families received food through drive through food distribution
Mobile Friendship House: Now serving eight apartment complexes with the help of two church partners
New record number of clients assisted with utilities.
City of Garland Utilities $134,400
Atmos Gas $17,150
Successful prom dress and school supplies/uniforms giveaway
525 Thanksgiving meals distributed
Approximately 877 children received Christmas gifts
We look forward to what God will accomplish through this ministry in 2023!
Mobile Friendship House
God used the pandemic to change the direction and ministry of the Friendship House. While everything was closed during the pandemic, our members were faithful in their giving to FBCG. Because of their giving, the Lord provided the Friendship House with a box truck with a hydraulic lift. The Mobile Friendship House began with one apartment complex allowing us to minister to the residents.
We fill our truck with food, clothing, household items, linens and other donated items and deliver it to participating apartment complexes. The residents go shopping and can get what they need. Along with the free donated items, we also provide bibles, and church activity information. Our Friendship House volunteers, along with our Hispanic Ministry team assist the residents with their shopping while having spiritual conversations with the residents.
We currently have 3 cell groups and one bible study group in the apartments. We also have two church partners participating in this Kingdom work. The mobile FH provides the donations, and the church partners provide the volunteers to minister to the residents. Through this partnership, the churches have the opportunity to minister to the residents through their VBS, children's activities, bible studies, etc.
The Mobile Friendship House currently serves 8 apartment complexes serving over 200 families a week. We invite other churches in the Garland, Rowlett, and Sachse communities to partner with us to serve God's kingdom together.
Contact Us
Friendship House
620 W Avenue B, Garland, TX 75040
972-272-1010
Donations accepted at 24-hour drop boxes and during the hours below.
Hours of Operation:
Mondays: 9 a.m.–3 p.m. Clothing by Appointments and Donations accepted and receipt available
Tuesdays: 9 a.m.–3 p.m. Clothing by Appointments and Donations accepted and receipt available
Wednesdays: 9 a.m.–Noon Open for food/clothing for homeless only
Thursdays: 10 a.m.–11 a.m. Drive thru food distribution, Office Closed for Warehouse Preparation
Fridays: 9 a.m. –3 p.m. Walk-in Clothing needs and Donations accepted - receipt available, 9 a.m.–11 a.m. Food Donations, 10 a.m. - Noon Mobile FH at Apartments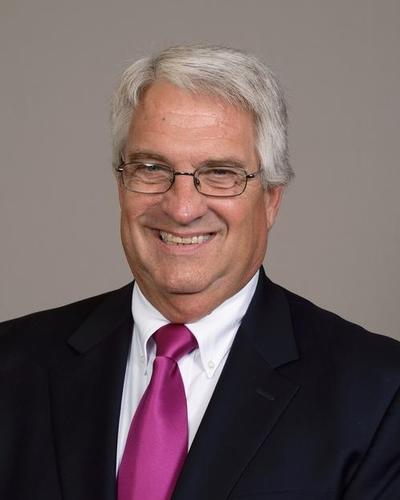 Keith Christie
Director
Diana Christie
Assistant