First Baptist Church Garland has been offering Upward Sports programs since 1997. It has been a blessing to see the positive impact these programs have had on families in our community. As the world's largest Christian sports league for youth athletics, Upward Sports is focused on developing the total athlete and creating individuals with strong character, confidence, and spirit.
We are always looking for volunteers to help us as coaches, referees, and more. If you would like to volunteer with us, please call us at 972-276-5273.

---
Upward Basketball 2023-24
Practices will begin the week of December 11.
UPWARD BASKETBALL REGISTRATION
If you would like to to be an Upward volunteer, sign up here.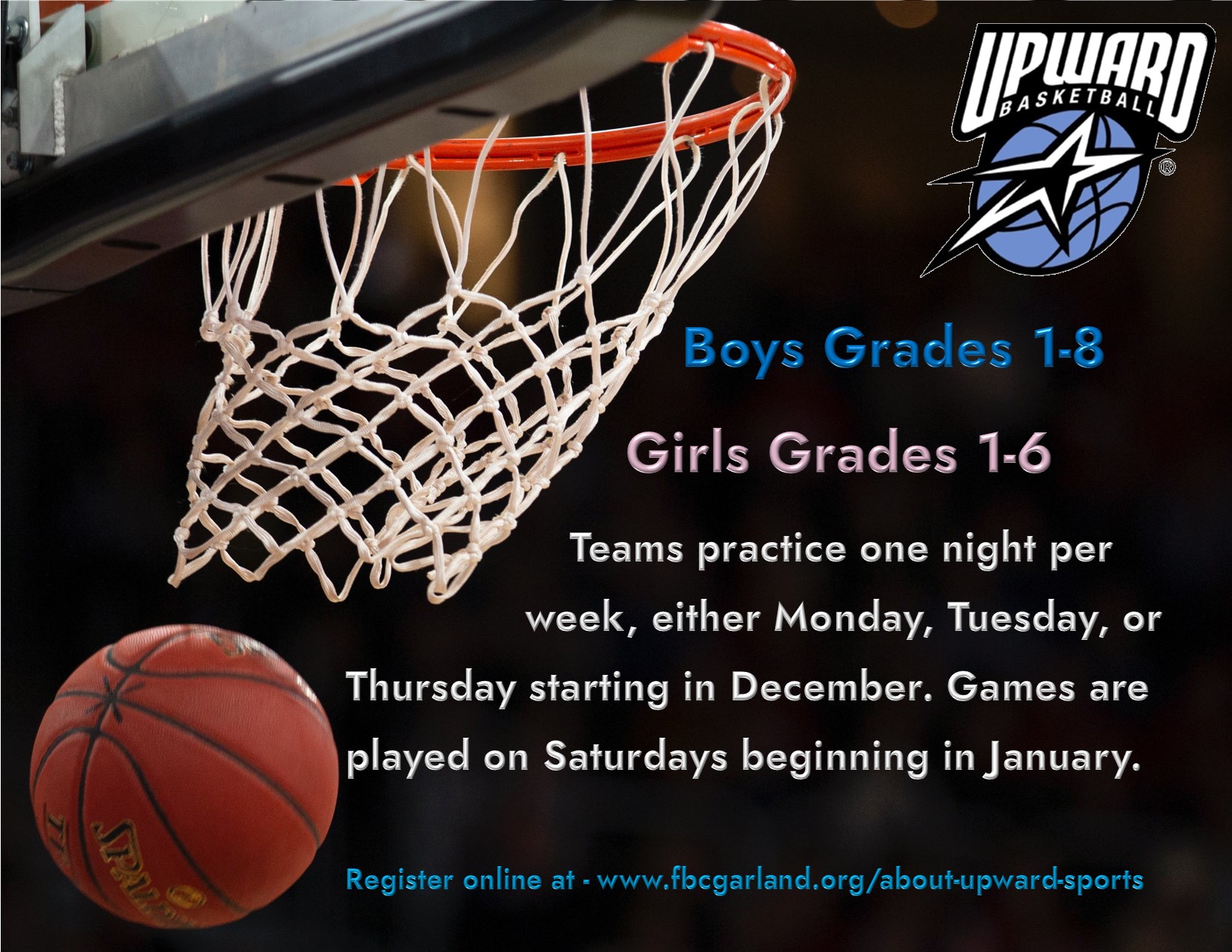 ---
Upward Soccer Spring 2024
We are looking forward to another season of Upward Soccer next spring!
Registration will be added later.