Flag Football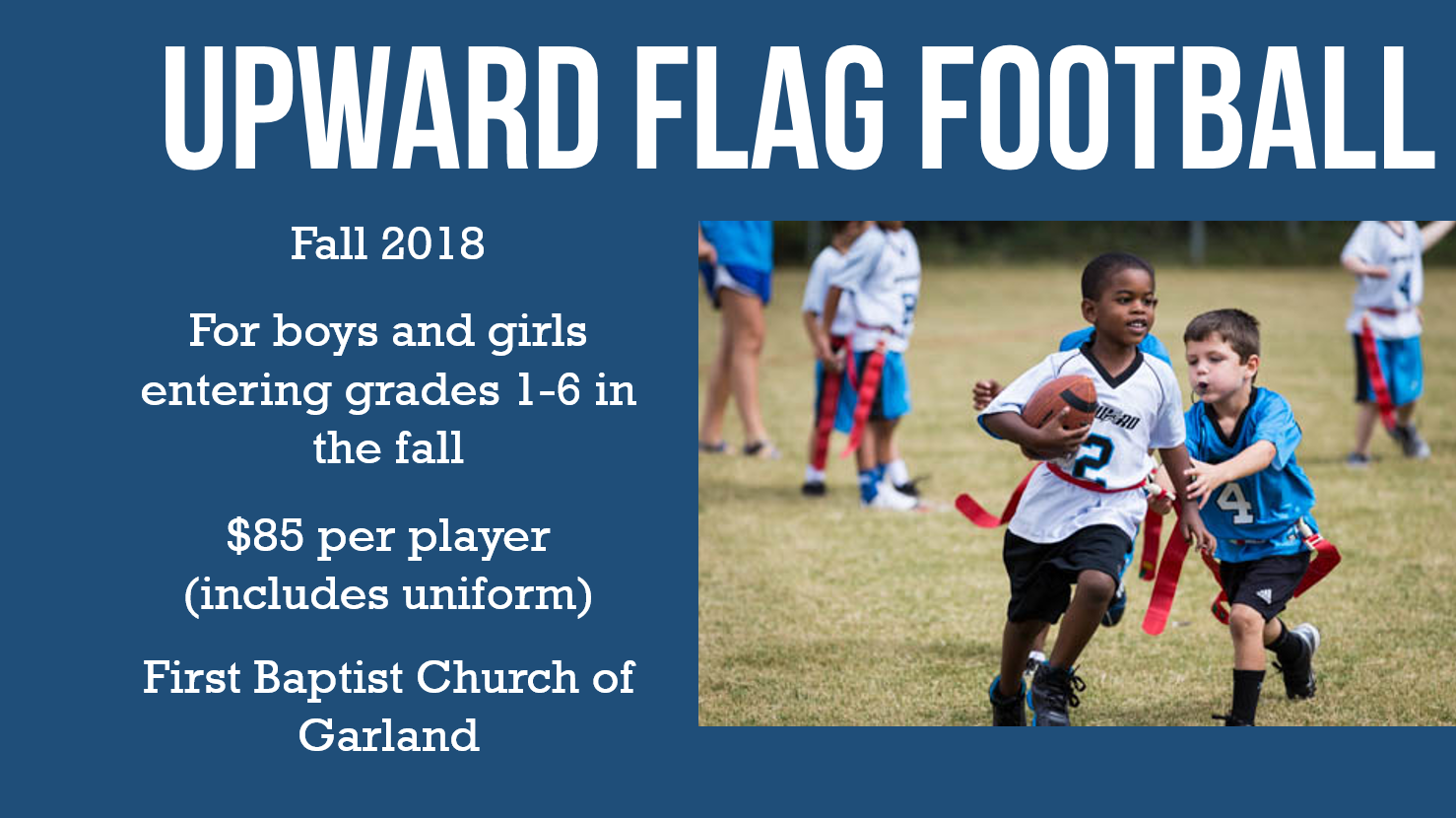 Registration for the 2018 flag football season is now underway. If you would like to register, click here.
Evaluations will take place at the First Baptist Church Activity Center (425 S. 9th)
Monday, August 27 between 6 p.m. - 7:30 p.m. OR
Tuesday, August 28 between 6 p.m. - 7:30 p.m.
Every child must attend an evaluation.
Practices begin the week of September 11 and games begin on Saturday, September 29.
See info about our upcoming flag football camp below!
Flag Football Camp
Register now for our flag football camp in preparation for the upcoming 2018 season!
Who: Any boys or girls entering Grades 1-6 may attend, even if they are not going to play in our league.
Where: McDonald Activity Center, 425 S Ninth Street, Garland, Texas 75040
When: August 14-16, 9:00 AM to 11:00 AM
Cost: If you register for our 2018 league, you may attend the camp for $10. If you have not registered or are not planning on playing with us for the season, the cost is $20.
Register for the camp.

Registration continues until Friday, August 10.
All payment for the camp will be done in-person on August 14, the first day.
Contact the Activity Ministry at 972-276-5273 with questions.