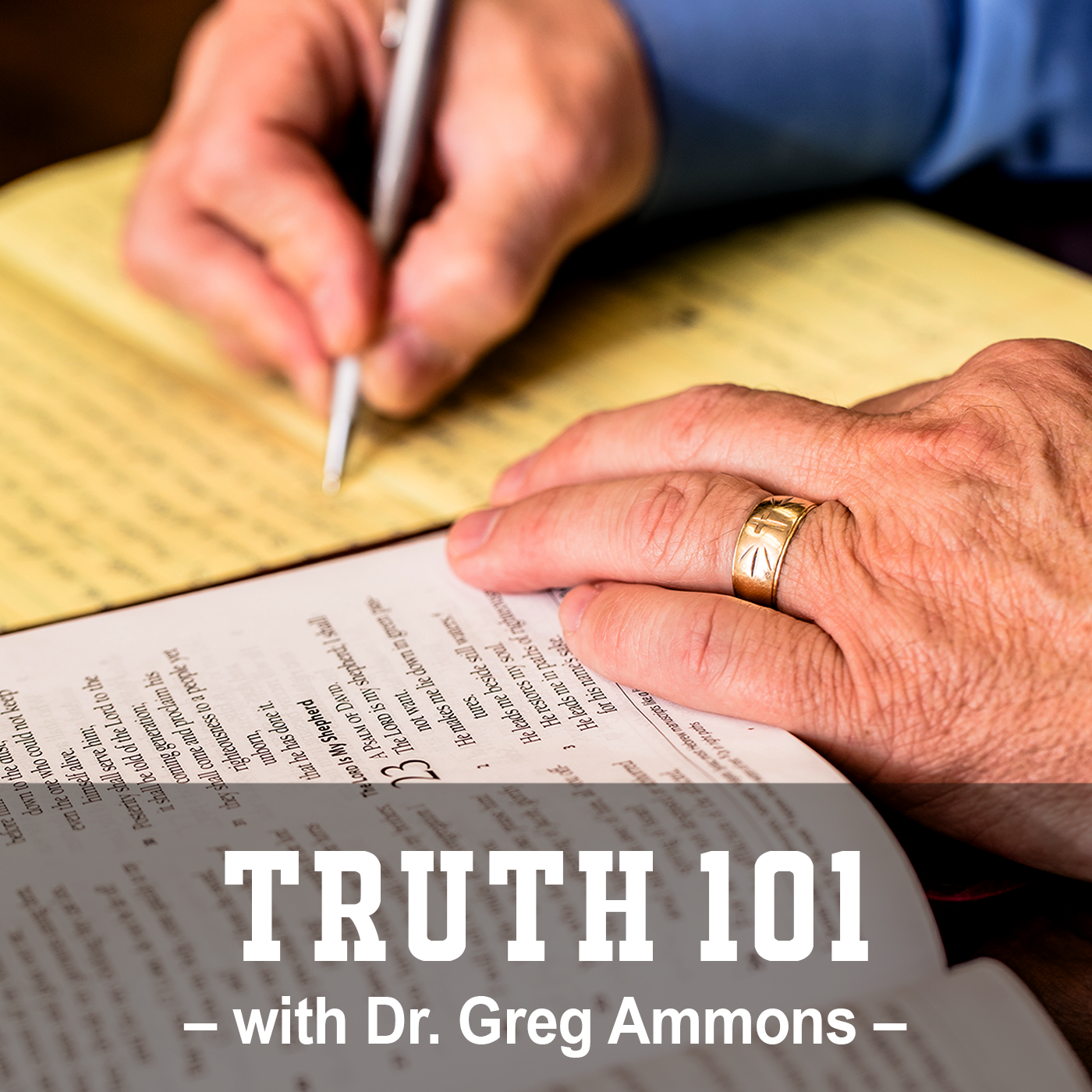 Have you ever wanted to learn more about God? Maybe take a course in Systematic Theology where you learn about the great truths of the Christian faith in a systematic way?
Dr. Greg Ammons begins a podcast entitled, Truth 101, where he will teach on the great doctrines of the faith in a systematic manner. The content will be similar to courses he teaches on the university level.
Monday of each week, a new episode will be available. Each episode will be approximately 25 minutes in length, which is about the time of a workout, drive to work or lunchbreak.
Below are the links to ITunes and Spotify so you can subscribe and not miss an episode. Keep scrolling to access the audio files on this page.



ITunes Link




Spotify Link