Churchwide Book Study Begins August 8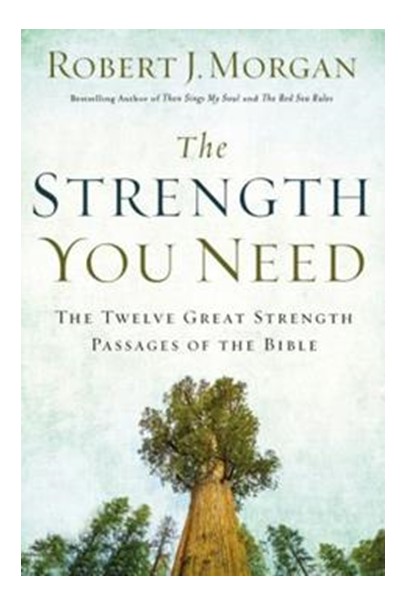 Beginning August 8, we will go through the book, The Strength You Need, together as a church family. The author of the book, Robert J. Morgan, is a popular writer, speaker, and pastor. We have gone through two books as a congregation over the past few years and God has used these experiences in wonderful ways among our fellowship.

The book details 12 Scripture passages concerning strength. We will read one chapter per week for 12 weeks. During this time, I will send you daily e-mail devotionals which I have written specifically for you to find strength in Christ. At the conclusion of the 12-week book study (Sunday, October 31), the book's author, Robert J. Morgan, will be preaching at FBCG.

We will make books available to you at a discounted rate. You may order The Strength You Need here. I believe God will use this book, and all of FBCG going through it together, powerfully in the days ahead. May God strengthen each of us as we do so.
-Dr. Greg Ammons, Senior Pastor