Sunday School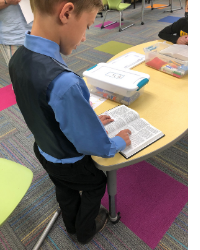 Our kids love gathering for Sunday School each week. Classes are available at 10:00am in the main church building on the second floor. We use Explore the Bible, a curriculum that provides a balanced approach to key Bible concepts and stories.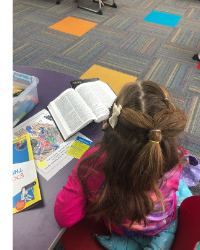 A small group/large group approach is often used to foster relationships between children and adult leaders. The needs of different learners are met through a variety of teaching methods enabling children to learn Bible truths in a style that is best for them.

What do your kids want you to know about Sunday School? It's the highlight of their week!