Reality Apologetics Conference For Grades 6-12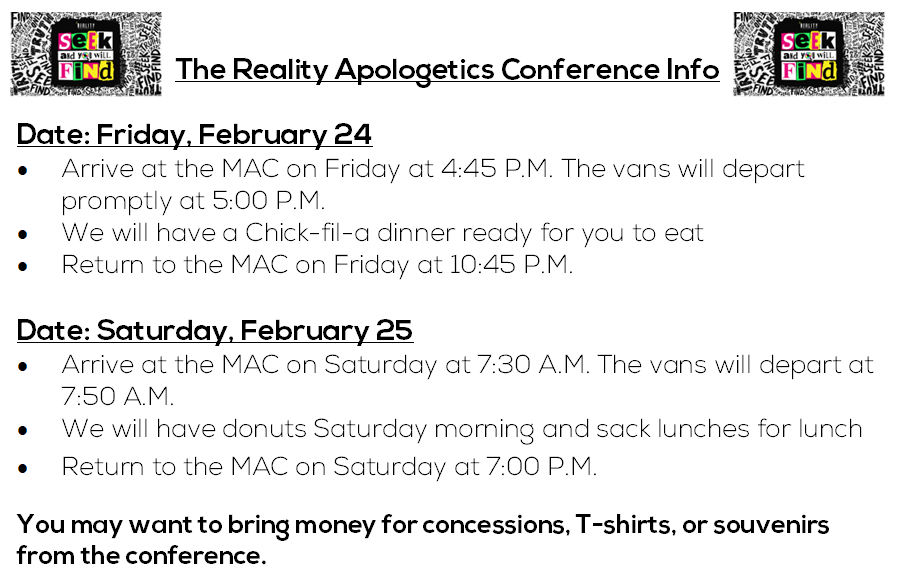 Reality Apologetics Conference Details
Date: February 24-25, 2023
Time: Friday from 4:30-11 PM, Saturday from 7:30 AM-7 PM
Location: Meet at MAC to travel to Cottonwood Creek Church
Cost: $50
Meals: Dinner on Friday, breakfast and lunch on Saturday will be provided
Registration: click on the Reality Seek And You Will Find logo below to sign up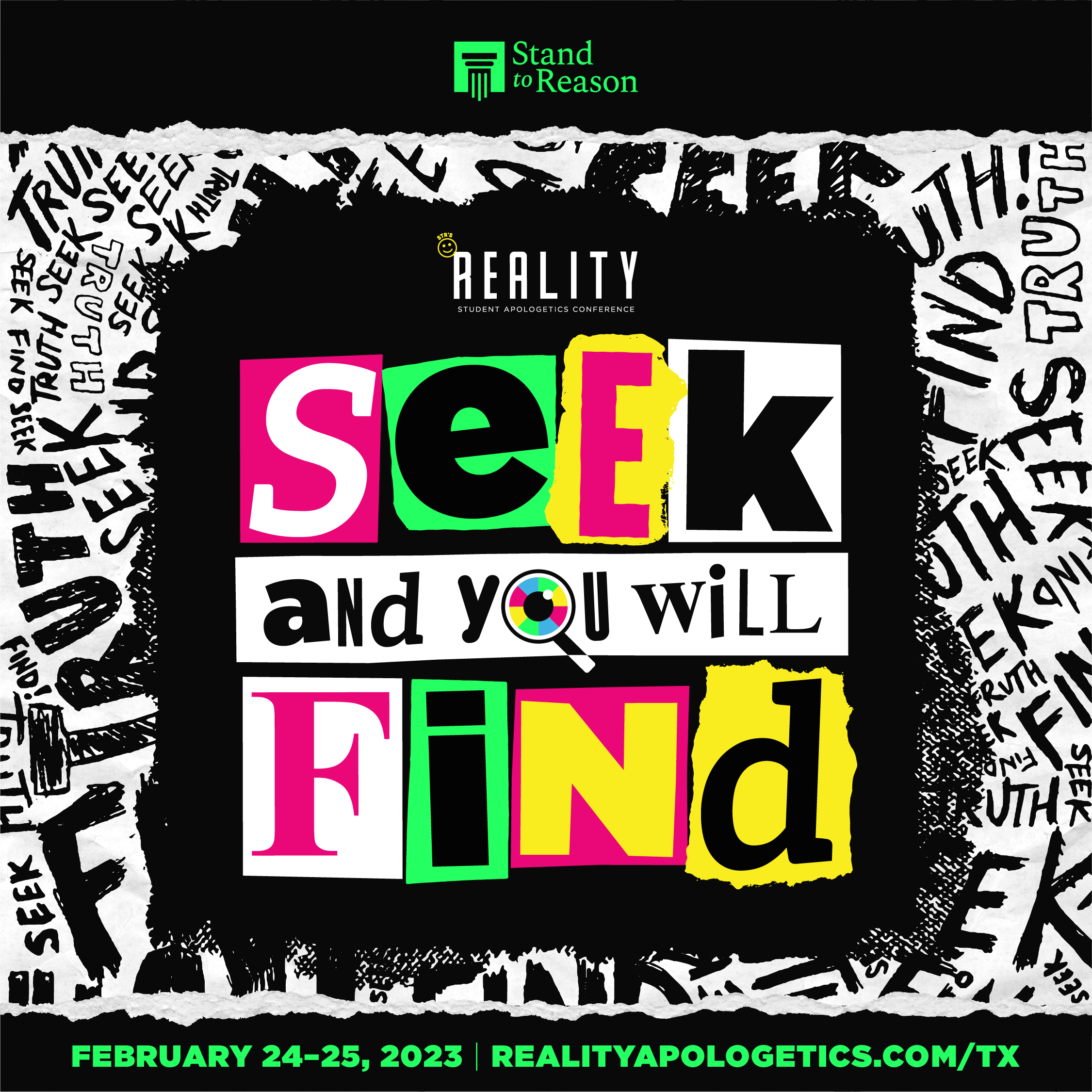 Have you ever asked yourself, "What if I'm wrong?" There are times when we feel confident about our convictions. But there are other times, if we're being honest, when we encounter doubts that leave us wondering if we got it all wrong. This has caused many to "deconstruct" their faith.

If you can't give a "why" to your faith, you won't be able to give a "why not" to your doubts. In other words, if you don't have a Christianity anchored in what's true, you will always be at the mercy of your doubts. That's why we're excited to announce this year's REALITY Conference. Our theme is Seek and You Will Find. We will equip students to navigate their doubts by seeking answers to their toughest questions. Because when you seek answers, you find truth.

It's time to examine the foundation of our faith because a strong faith requires a strong foundation.
Click for a REALITY 2023 Promo Video