Legacy Choir Registration for 2020-2021
We're excited to begin rehearsals for Legacy Choir this fall! Due to COVID guidelines, we will be rehearsing OUTDOORS at Breckenridge Park in Richardson, Lot C. We will meet 2-3 times a month, at least for the time being.
Our first 2 rehearsals are:
September 13
September 27

We will add October/November rehearsals once the Sunday evening schedule has been verified. Please make sure to sign up for Remind so that you will receive last minute reminders or weather cancellations. To sign up for Legacy Choir Remind, send the code @legacychoi to 81010.
To register for Legacy Choir, please CLICK HERE.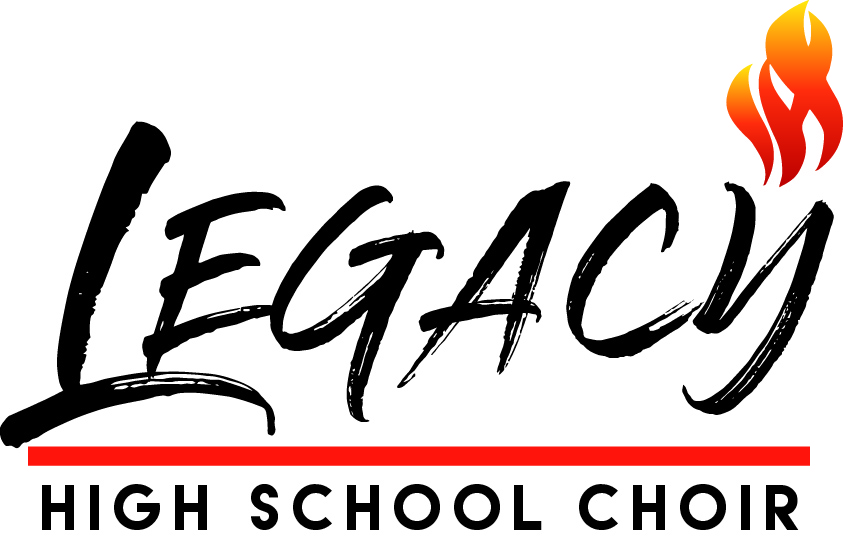 Legacy High School Choir
Directed by Mark Hill
Legacy High School youth choir is a group of 9th through 12th grade students interested in promoting the gospel through music. In addition to participating in worship leadership, this group presents an annual musical and participates in a week-long summer music/mission project. Past trip locations include: Cleveland, Ohio, New Orleans, LA, Denver, CO, Albuquerque, NM, Chicago, IL, Nashville, TN, and Colorado Springs, CO.

Due to COVID guidelines we are currently rehearsing outdoors at Breckenridge Park 2-3 Sundays a month. Our first rehearsal for 2020 is Sunday, September 13. For more information, contact Mark Hill at 972-276-7194 ext. 240 or [email protected].