Flag Football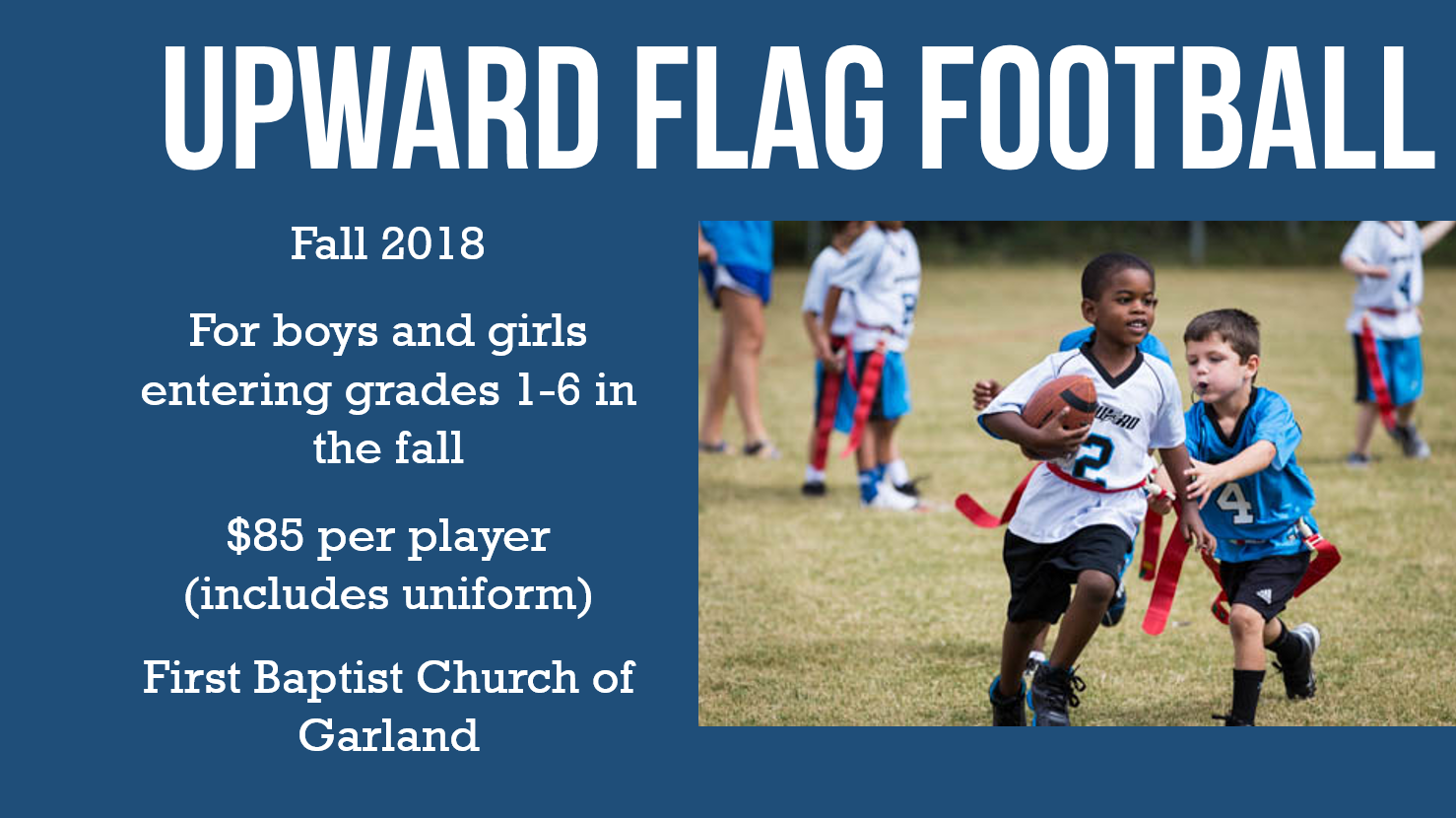 Registration for the 2018 flag football season is now underway. If you would like to register, click here.
Cost is $85 which includes their uniform, belts and end-of-year award.
Evaluations will take place at the First Baptist Church Activity Center (425 S. 9th)
Monday, August 27 between 6 p.m. - 7:30 p.m. OR
Tuesday, August 28 between 6 p.m. - 7:30 p.m.
Every child must attend an evaluation.
Practices begin the week of September 11 and games begin on Saturday, September 29.
For questions, please contact the Activity Ministry Office at 972-276-5273.