Flag Football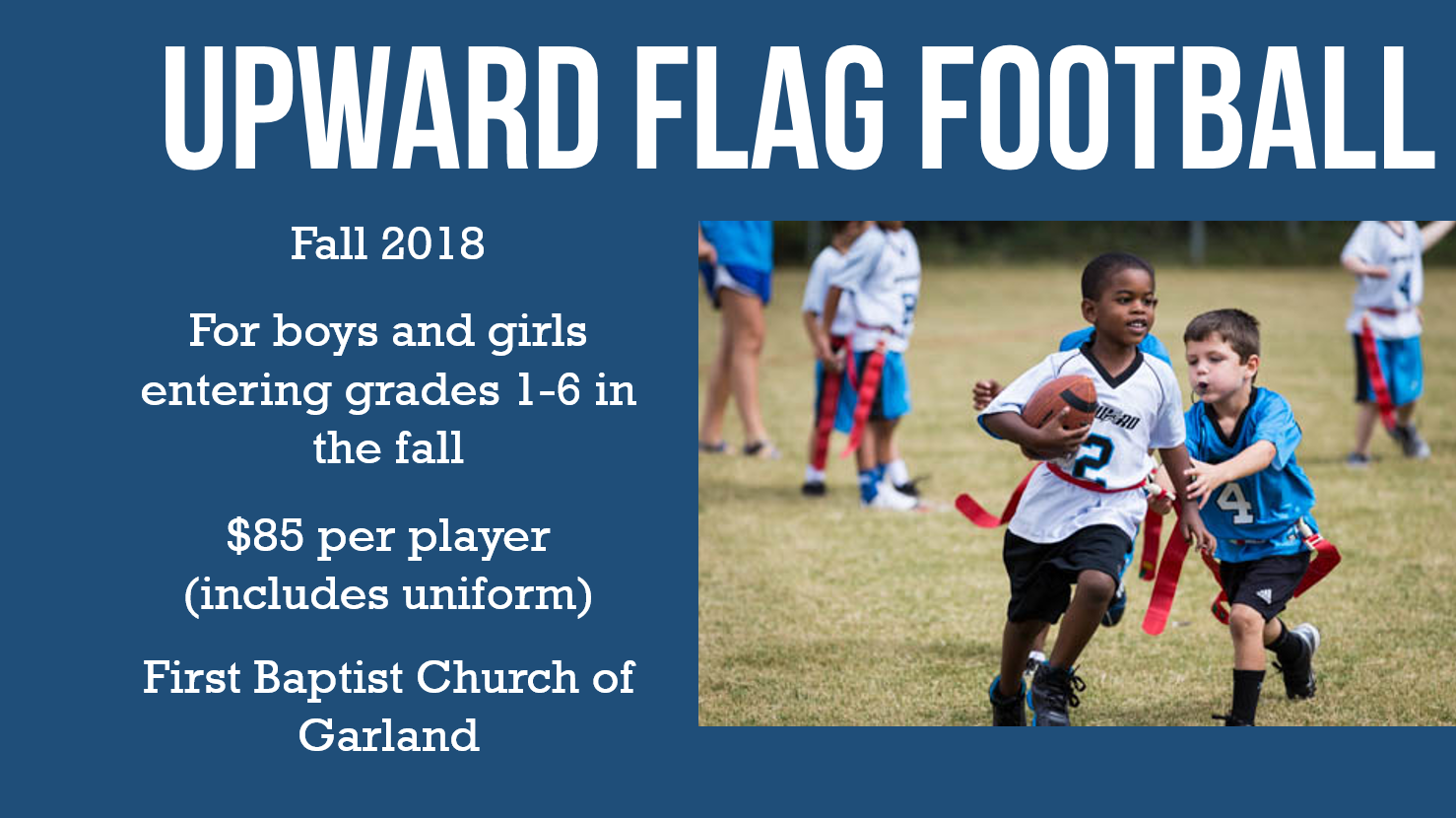 Registration for the 2018 flag football season is now underway. If you would like to register, please call Nathan Baldwin at the Activity Center. 972-276-5273 ext. 268.
Early registration cost has ended. Cost for registering is now $95.
Practices begin the week of September 11 and games begin on Saturday, September 29.
Check us out on Facebook!
Click here to view our new Facebook page where we will post pictures from all of our Upward Sports activities. Like our page so you won't miss anything!