Fall 2022 Preview Brunch
Our Fall Semester of Bible Studies and Ministries kicks off on Thursday, September 1, with a Preview Brunch.
Come enjoy great food and fellowship while you hear from all the Bible study and ministry leaders about what's being offered this fall!
FBCG Fellowship Hall
9:30 a.m.
No cost or registration to attend
Register for childcare with Michelle Naylor at [email protected].
GRACE Fall Schedule
GRACE meets on Thursdays from September 8 through December 1.
Location: 2nd floor of the MAC Building
When you get off the elevator, please sign in and we will direct you to your class.
9:00 a.m.–10:30 a.m. – Bible Studies
10:30 a.m–11:00 a.m. – Refreshments & Prayer in Room 281
11:00 a.m.–12:00 p.m. – Ministries (See list below)
Register for a Bible Study and/or Ministry.
You are also welcome to wait to register once you've heard from all the leaders at the Preview Brunch.
Ministries
Prayer Blankets (Craft Room) - Create and provide prayer blankets to those who are experiencing critical illness or sorrow. Led by Cheryl Rose.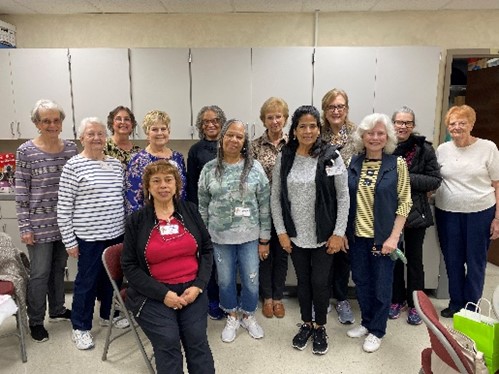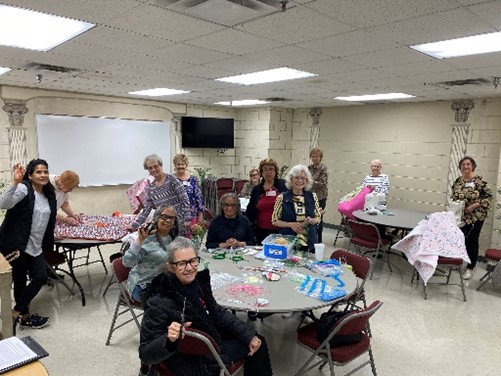 Yarn Crafters (Room 285) - Make shawls, baby bonnets and booties, scarves, and crocheted necklaces for the homebound and care home residents, the Friendship House, and crisis pregnancy centers. Led by April Rouse.
SONshine Ministry (Room 276) - Write cards of encouragement for church members who are homebound, suffering from an illness, grieving, or celebrating a birth. Led by Donna Martin.
Bible Studies
Take Courage: A Study of Haggai
by Jennifer Rothschild
Led by Pam Cogburn - $12
Do you ever feel like the happy ending of your story is a million miles away? Then you will know how the Jewish people felt when they returned to their wrecked land after exile and began rebuilding the temple. They were distracted, discouraged, and ready to throw in the towel. But, the prophet Haggai reminded them that they could find courage in the God who had never left them. Sometimes the landscapes of our lives feel wrecked, with our hope and purpose in shambles. We too get distracted and discouraged. However, God's presence and promises give us courage to press on and trust Him with our story. In this study on the book of Haggai, you will learn to walk confidently in your calling, stay motivated despite opposition, and courageously invest your life in God's purposes, trusting Him for results you may never see in this lifetime.
-----------

Discovering Joy in Philippians
by Pam Farrel, Jean E. Jones, & Karla Dornacher
Led by Nancy Larkin - $12
Come join us for a 12-week study on Philippians. Not only will we be studying the book of Philippians, but we will also be participating in a creative Bible study experience. If difficult days have ever left you discouraged, this interactive journey will help you engage creatively with God's Word and establish habits that lead to greater joy and peace. The creative component of the book includes bookmarks and coloring pages that provide an outlet to knit your heart to God and explore your faith through artistic expression. Yes, we will be using colored pencils and markers! Even though Paul was no stranger to hardship, he becomes the ultimate encourager as he weaves threads of joy, unity, and Christlikeness through his letter to the Philippians. The keys to why are in this letter that Paul wrote while chained to a Roman guard and awaiting a trial that could result in his execution. Aware that this correspondence could be his last, he wrote to beloved friends on how to stand firm in the Lord. His timeless teachings are as relevant today as then.
-----------

God of Deliverance:
A Study of Exodus 1-18 by Jen Wilkin
Led by JaneAnn Levene - $12
In this verse-by-verse study of Exodus 1-18, Jen Wilkin shows us that Israel's story is our story: the same God who delivered Israel also delivers all those He loves from slavery to sin and from service to the pharaohs of this world. He lifts our eyes to the promised land He has prepared where we dwell with I AM and worship Him as the one true God.
-----------
Spanish Language Bible Study – Led by Charlotte Greenhaw.
For more information on this study, contact Charlotte at [email protected]