GRACE Spring 2023 Schedule
GRACE meets on Thursdays from January 26 through April 20.
Location: 2nd floor of the McDonald Activity Center (MAC) Building
When you get off the elevator, please sign in and we will direct you to your class.
9:00 a.m.–10:30 a.m. – Bible Studies
10:30 a.m–11:00 a.m. – Refreshments & Prayer in Room 281
11:00 a.m.–12:00 p.m. – Prayer Blanket Ministry (Craft Room), Yarn Crafter's Ministry (Room 273), Sonshine Ministry (Room 273)
Childcare: Provided at no cost for ages newborn–pre-K. To register for childcare, contact Michelle Naylor at [email protected].
Register for a Bible Study and purchase your book.

Stop by Fellowship Hall on January 19 anytime between 9:30 a.m. and 11:30 a.m. to pick up your Bible study book. (We are not having a Preview Brunch.)
Ministries
Prayer Blankets - Create and provide prayer blankets to those who are experiencing critical illness or sorrow. Led by Cheryl Rose.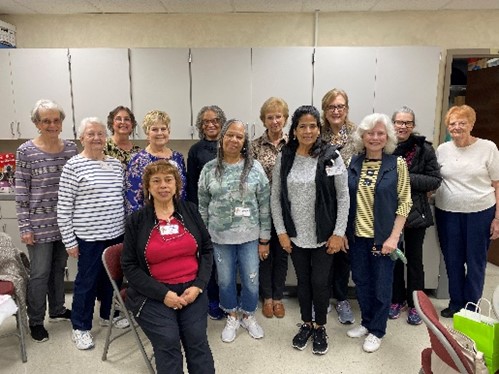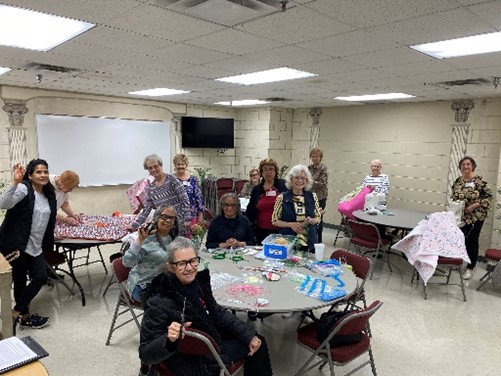 Yarn Crafters - Make shawls, baby bonnets and booties, scarves, and crocheted necklaces for the homebound and care home residents, the Friendship House, and crisis pregnancy centers. Led by April Rouse.
SONshine Ministry - Write cards of encouragement for church members who are homebound, suffering from an illness, grieving, or celebrating a birth.
Bible Studies
God of Freedom: A Study of Exodus 19-40
by Jen Wilkin
Led by JaneAnn Levene - $12
In this verse-by-verse study of Exodus 19-40, we will journey through the story of how God shepherds His newly liberated children into an understanding of what their freedom means: lives consecrated for service to God and to one another. Revisit familiar scenes of the giving of the Ten Commandments, the idolatrous worship of a golden calf, and of the intricate details of the tabernacle. With fresh perspective, ask what these stories teach God's children today about how to live as those set free. (It's NOT necessary to have previously completed the God of Deliverance study of Exodus 1-18 to take this study.)
-----------
A Woman of Wisdom: Proverbs
Led by Beverly Turner - $12
This study on the book of Proverbs will include material that covers specific qualities that describe A Woman of Wisdom. For each quality, there are vivid illustrations of Biblical women who embraced or rejected God's wisdom—women who will make the Proverbs come alive for you.
For the study, participants will purchase the Inspire: Proverbs book, which is a beautifully illustrated journal featuring many line-art illustrations and plenty of spaces for note-taking. This book will offer a creative way to encourage with, meditate on, and respond to Scripture.
-----------

Discovering Joy in Philippians
by Pam Farrel, Jean E. Jones, & Karla Dornacher
Led by Nancy Larkin - $12
Come join us for a 12-week study on Philippians. Not only will we be studying the book of Philippians, but we will also be participating in a creative Bible study experience. If difficult days have ever left you discouraged, this interactive journey will help you engage creatively with God's Word and establish habits that lead to greater joy and peace. The creative component of the book includes bookmarks and coloring pages that provide an outlet to knit your heart to God and explore your faith through artistic expression. Yes, we will be using colored pencils and markers! Even though Paul was no stranger to hardship, he becomes the ultimate encourager as he weaves threads of joy, unity, and Christlikeness through his letter to the Philippians. The keys to why are in this letter that Paul wrote while chained to a Roman guard and awaiting a trial that could result in his execution. Aware that this correspondence could be his last, he wrote to beloved friends on how to stand firm in the Lord. His timeless teachings are as relevant today as then.
-----------
Spanish Language Bible Study – Led by Charlotte Greenhaw & Lucy Salazar
For more information on this study, contact Charlotte at [email protected]