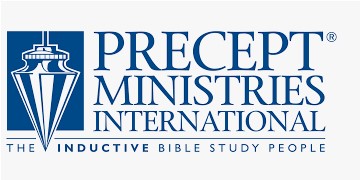 What is Precept Ministries?
Precept Ministries International serves the church by helping to establish people in God's Word. The ministry's goal is to equip and encourage people to live as exemplary followers of Jesus Christ, studying the Bible inductively, viewing the world biblically, making disciples intentionally, and serving the church faithfully in the power of the Holy Spirit. Men, women, teens and children in 185 countries and 70 languages discover truth for themselves through the work of Precept Ministries international.
What is Inductive Bible Study?
Inductive Bible Study is using the Bible as your primary source, discovering truth for yourself by using these three skills:
1. OBSERVATION
In an age of speed, noise and endless distractions, you need to slow down and focus on God's Word. Observation skills like marking, listing and asking questions will help you see and retain what the text says.
2. INTERPRETATION
Careful observation enables you to discover what the text means in its context. The more accurate your observations are, the greater your understanding of God's Word.
3. APPLICATION
The Creator and Author of life has chosen to show you how to live a satisfying, eternally significant life. Intentional, disciplined observation and interpretation lead you to biblical application that is life-changing.