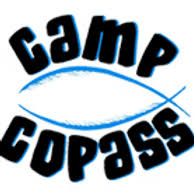 Disciple Now Retreat is March 5-7 at Camp Copass in Denton, Texas (about 45 minutes up the road). Many of the parts of Disciple Now that we have become used to over the years will be central to what we do at this DNow Retreat: Worship Times, Bible Study Times, Great Guest Bible Study Leaders, Recreation, Service Project, and hanging out (properly distanced) with brothers and sisters in Christ.

Camp Copass has been open and receiving guests throughout the duration of the pandemic. The camp operates under the regulations of the State of Texas, and has, therefore, been in close compliance with all of the recommended health and safety protocols throughout the pandemic. They have experienced great success at providing a safe atmosphere for groups like ours to gather for events like this. As we have met with the Camp Copass leadership, we have been impressed and comforted by the number of measures that they have undertaken to provide for a great, safe experience for guests who visit their campground. You can find out more about Camp Copass and about the health and safety protocols that they have put in place by visiting their website at www.campcopass.com.

We are also very excited to announce to you that Josh Humbert will be our guest speaker at the DNow Retreat! We are searching for the Worship Band who will lead us in worship through music during the retreat, but we are so excited to hear from Josh.
Transportation:
We will be chartering buses that will transport our group from our church to Camp Copass on Friday, March 5, and will bring us back to the church on Sunday, March 7. We will institute proper safety and health measures for all of our passengers who are on board a bus. Even so, if you are not comfortable traveling on board the bus, we invite families to drop off their students at Camp Copass on Friday and then pick them up from the camp on Sunday. The address is 8200 E McKinney St, Denton, TX 76208. (Camp Copass is approximately 45 minutes away from here.)

Lodging:
DNow Retreat participants will be staying in cabins (similar to the ones we stay in at Youth Camp). The leadership of Camp Copass has made adjustments to the accommodations of their cabins that meet with the health and safety guidelines marked out by the State of Texas for campgrounds. Even so, our Student Ministry will be taking the extra precaution of limiting the number of occupants in a cabin to a number that is below the required ratio that has been directed by the State and Camp Copass.

Virtual Participants:
Virtual participants will NOT be charged a registration fee, but will have the opportunity to buy a DNow T-shirt. You will need to register though, by clicking on the Disciple Now-Virtual Logo above. Deadline to sign up is Friday, February 26.

Theme Announcement Will Be Made During a special In-Person Refuge on Wednesday, February 17
We are so excited about the theme that God has given us for the DNow Retreat! We will announce this year's DNow theme during a special in-person Refuge Bible Study at our church on Wednesday, February 17, at 6:30 PM. (More details to come.)