Promotion Sunday is August 23, 2020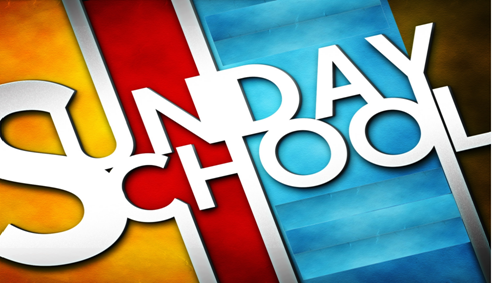 Sunday School for students in Grades 6-12 is a central event in the Student Ministry of FBC Garland. It is not only a focused time for teaching our students Biblical truths, but it's also a strategic time for building vital relationships and sharpening each other as we follow Jesus. Even though we cannot gather in person for Sunday School right now, our Sunday School workers have been leading their small groups virtually each Sunday via Zoom.
Sunday School Promotion Day for students in Grades 6-12 is Sunday, August 23. This is a great chance to start the year fresh with your friends. You should be contacted by your new small group leader before Sunday, August 23, and they will give you the information that you will need (Meeting ID & Password) to join your small group virtually on August 23. Small groups will meet each Sunday from 10:00-10:30 AM. (Note: All students have been promoted to the next grade level in the Sunday School hour they have attended for 2019-2020. Contact Cindy Hanby at [email protected] ASAP, if you would like to change your Sunday School hour for the 2020-2021 Sunday School Year.)
What are We Studying?
Explore the Bible: Students

Our students are hungry for truth, and God is calling them to His Word, not just to read it, but to know it and live it. Explore the Bible: Students takes our students book-by-book through Scripture, equipping them to study the Bible together and for themselves.
Study Plan: 2020-2021
Fall: Isaiah \ Winter: Luke (Part 1) Spring: Luke (Part 2) \ Summer: Job, Ecclesiastes
11:15 AM Sunday School Departments

Middle School 11:15 AM Sunday School
Meets in Room 310
Director: Kelly Murrie, 469.412.4716
Email: [email protected]

9th & 10th Grade Sunday School
Meets in Room Common Grounds
Director: Tommy Courson
Cell Phone: 972.989-7265
Email: [email protected]

11th & 12th Grade Sunday School
Meets in The Loft
Director: Kelli Mabra
Cell Phone: 214.207.3088
Email: [email protected]

10:00 AM Sunday School Departments

Middle School 10 AM Sunday School
Meets in Main Stage
Director: Bob Scott
Cell Phone: 214.686.0938
Email: [email protected]

High School 10 AM Sunday School
Meet in Common Grounds
Director: Dane Broussard
Cell Phone: 972.529.8779
Email: [email protected]