Impact Kids Camp 2018
Impact Kids Camp is August 2-6, 2018 at Riverbend Retreat Center in Glen Rose, Texas. It is for 3rd-5th grade (completed). Early Bird Price is $220. If you pay after June 1, the price goes up to $240. A $50 deposit will secure your spot. We have reserved 90 spots. Due to the guidelines at Riverbend, once those spots are filled, we will have to close registration. Please register early to ensure your space.

There are tons of fun things to do at camp! The camp cost will cover sleeping arrangements and meals for 5 days, 4 nights, - daily bible studies - afternoon choice events such as: pool, waterfront, archery, paintball, hiking, arts & crafts projects, zip lining, gaga ball and more. Our fabulous worship pastor for Summer 2018 is Keith Coast. The camp band will be lead by Adam Weatherly, FBC Garland's Assistant Minister of Music and Young Adults.
Worship Rally
Worship Rally will be lead by the Camp Pastor Keith Coast and Worship Leader Adam Weatherly.
Keith Coast is a Story teller, entertainer, communicator and professional goobernugget. The comedy of Keith Coast uses a blend of illusions, balloons, and dan
gerous things. The intent of his show is to have fun, encourage, and make people laugh till it hurts while delivering a powerful gospel message. His family-style humor appeals to kids of all ages!
Recreation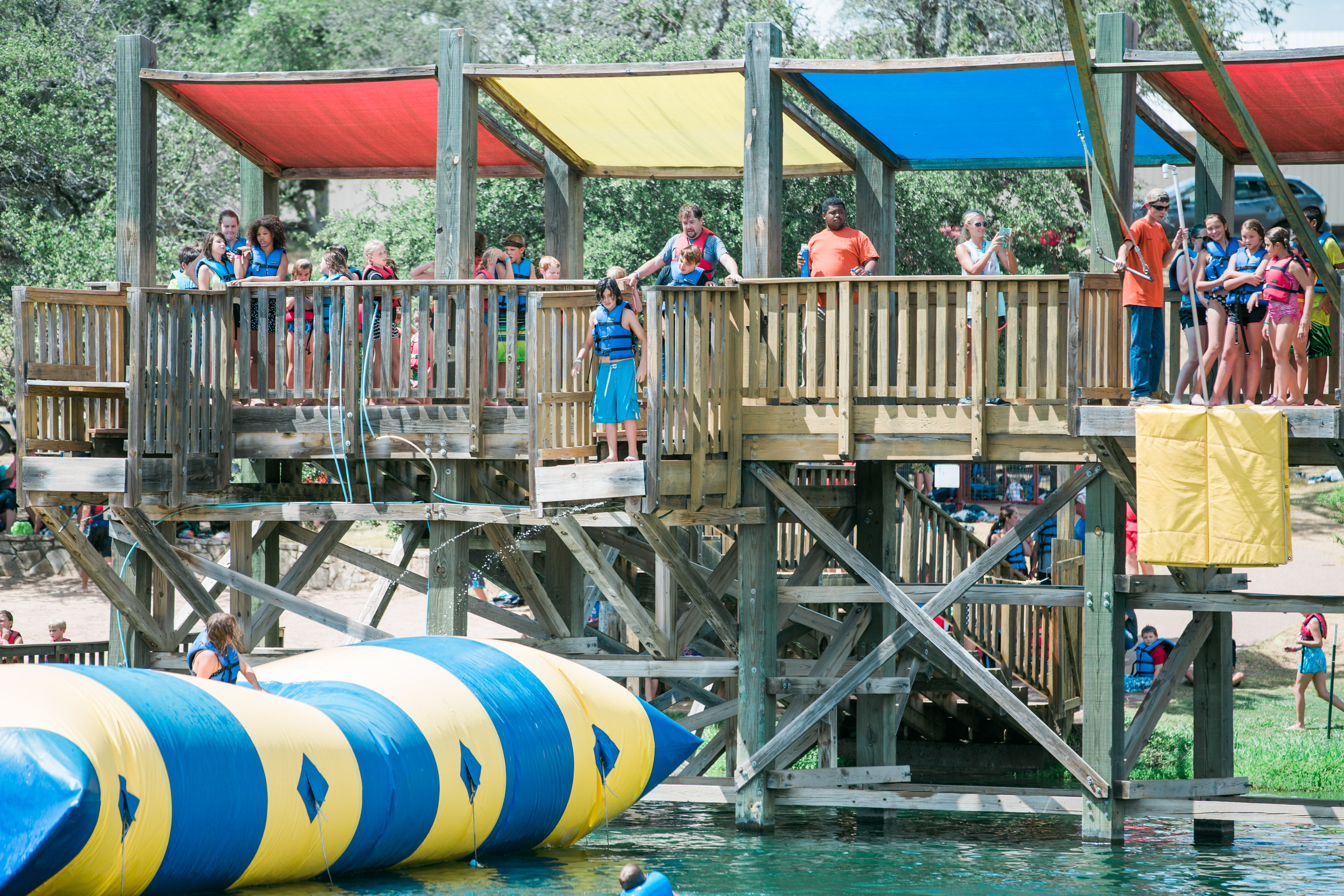 There will be no shortage of adventure and thrills along the way as campers experience the amazing recreation options at Riverbend Retreat Center. Each afternoon, your campers will be able to choose among many options.
Waterfront – The Waterfront is a Riverbend favorite. A 3 acre lake which features "The Blob", Iceberg, Space Mountain, Zip Line, Trapeze Swings, & a swim area. Certified Riverbend Lifeguards are on duty to ensure a safe, fun time. A one-piece swimsuit or a two-piece with cover-up must be worn at the waterfront.
Pools –The two swimming pools offer a great opportunity for your group to cool off and enjoy the water. Each pool is from 3' to 12' deep, one pool features a diving board while the other pool features a volleyball net, basketball goal and a slide. Certified Riverbend Lifeguards are on duty to ensure a safe, fun time. A one-piece swimsuit or a two-piece with cover-up must be worn at the pool.
Zip Line - Riverbend staff supervises each camper who is up for the challenge as they are fitted with a helmet and harness and then soar down from a 45 foot tower. The views are extraordinary!
Crafts – This spot is a favorite place for campers to get creative. As an extra bonus, campers can cool down from the summer heat in the air conditioned space.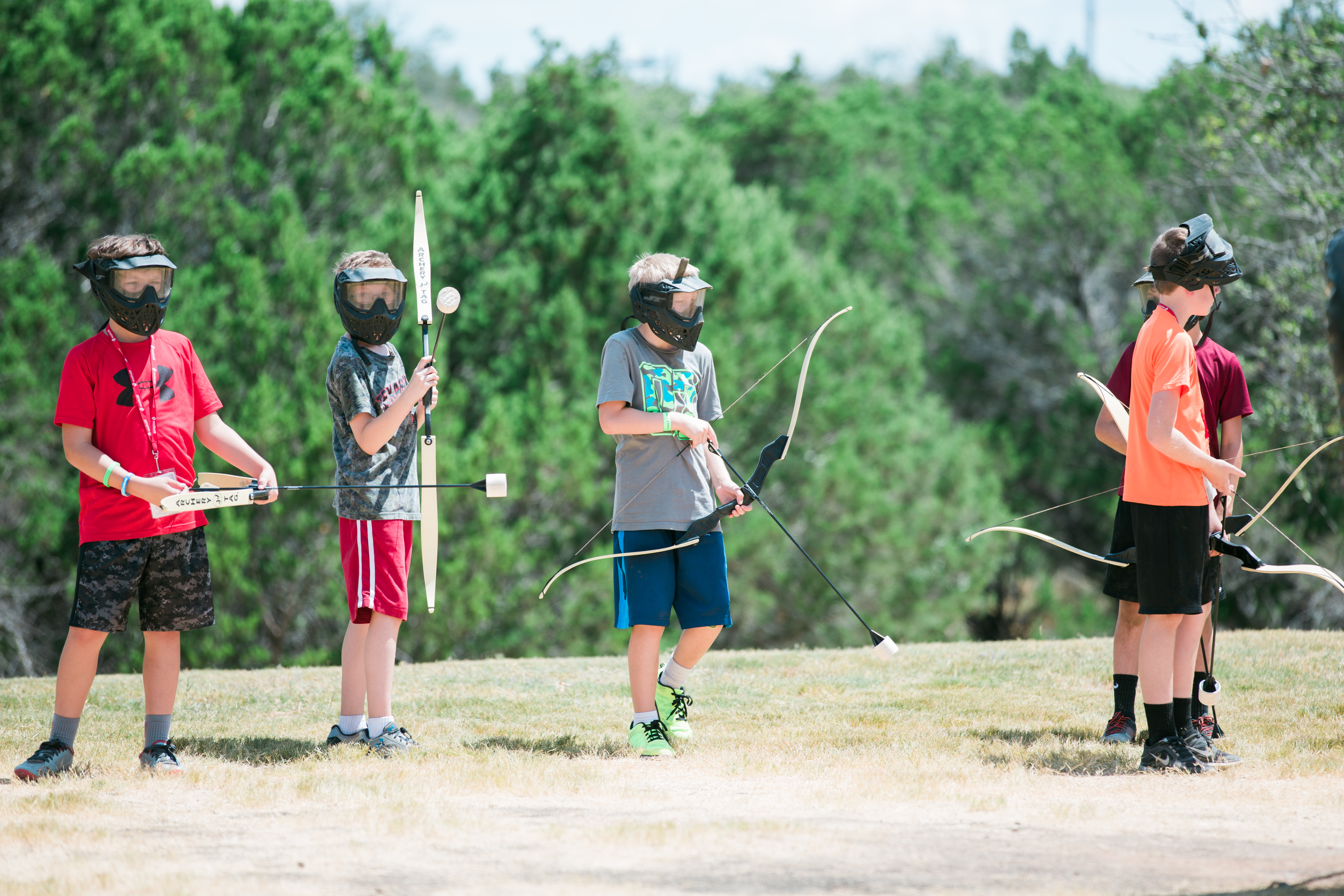 Archery Tag – Best described as dodge-ball with bows and arrows! The "non-lethal" foam-tipped arrows look like big marshmallows! This exciting, action-packed game offers the ultimate safe, kid-friendly experience that engages all the players. Don't miss out on Tag…the game you never outgrow!
Rec Point – The 20,000 square foot open-air covered pavilion is comprised of 3 sections:

- The Court - This is a free-play area with 2 full court basketball courts, 4-square court, and gaga ball.
- The Field - This 60' X 60' artificial turf area is perfect for dodge ball, soccer or other team games.
- The Jungle - This area is comprised of 2 elements.
- The Wall" is a 25' climbing wall with 5 stations facilitated by a certified staff
- The Tree House" is a 3 story non-belay netted climbing structure.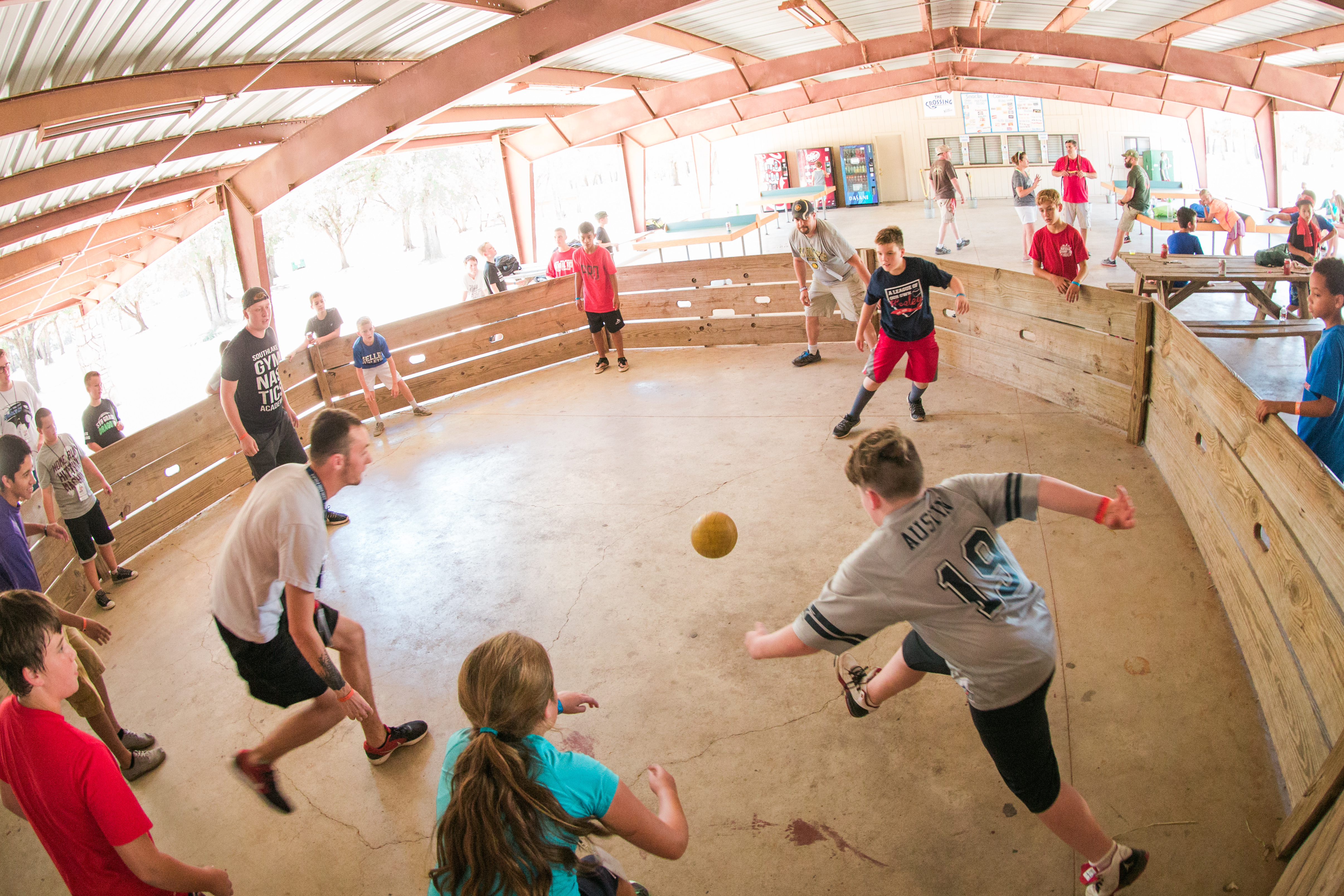 Gaga Ball– With four pits available, campers will surely enjoy some time playing Gaga ball! This fast paced game is a twist on dodge ball and is a camp favorite!
Hiking - A great opportunity to experience and learn more about Riverbend's beautiful natural setting as you walk the creek bed to the dinosaur tracks.
Fishing- On one side of the lakefront, fishing poles and bait are available for campers to try their skill at hooking "the big one".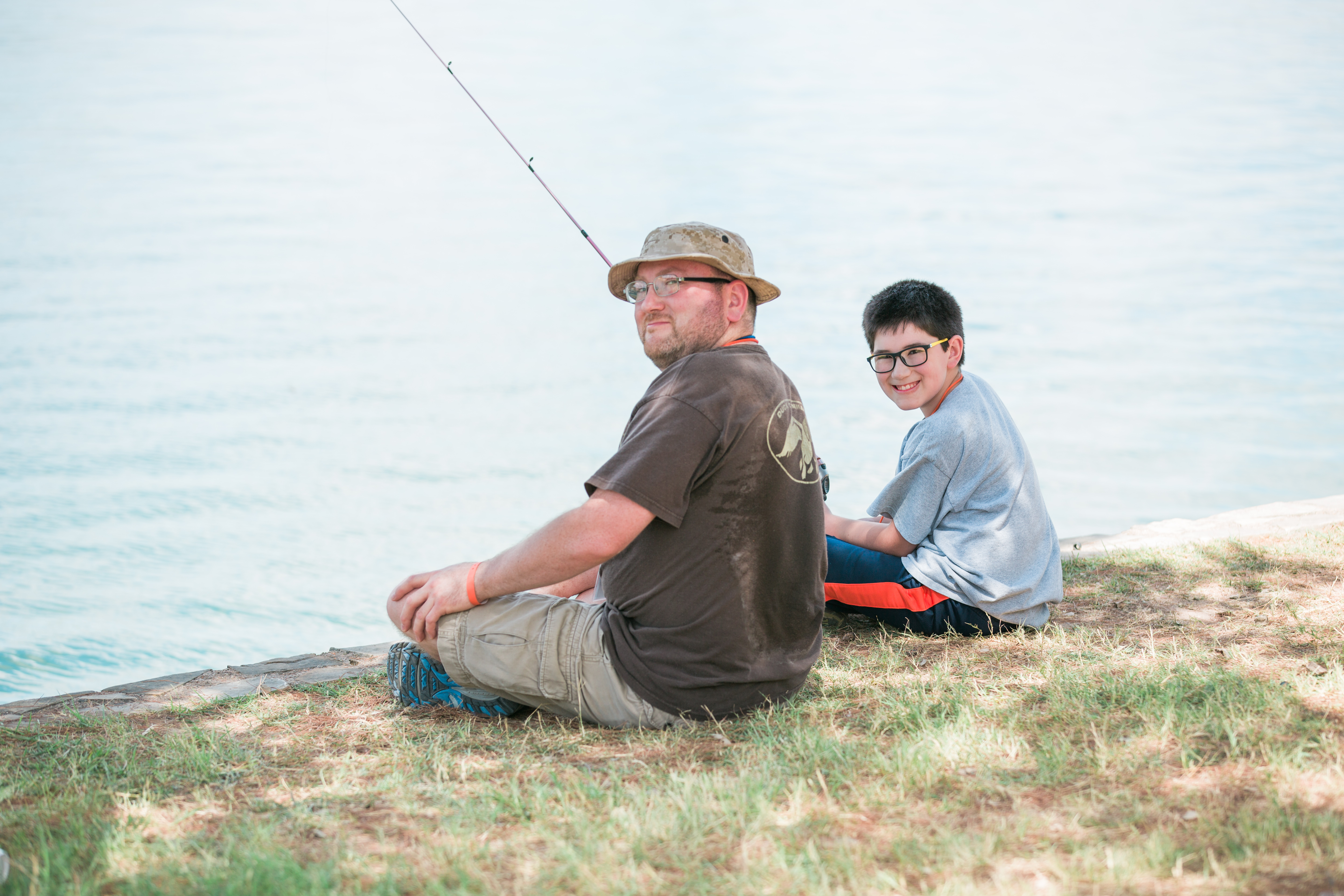 Choreography – Campers will meet with the Worship Band and learn motions to some of the songs sung in Worship Rally. They will be invited on stage during one rally to help lead the music!
Just for Boys – Another place to take refuge from the heat, boys can hang out and enjoy things like building with Legos and shooting at targets with rubber band guns. Located in an air-conditioned cabin! Another nice break from the heat when needed!
Just for Girls – Think glamour! Nails, hair and more! Of course, you can't be glamorous in the heat! This activity is air-conditioned!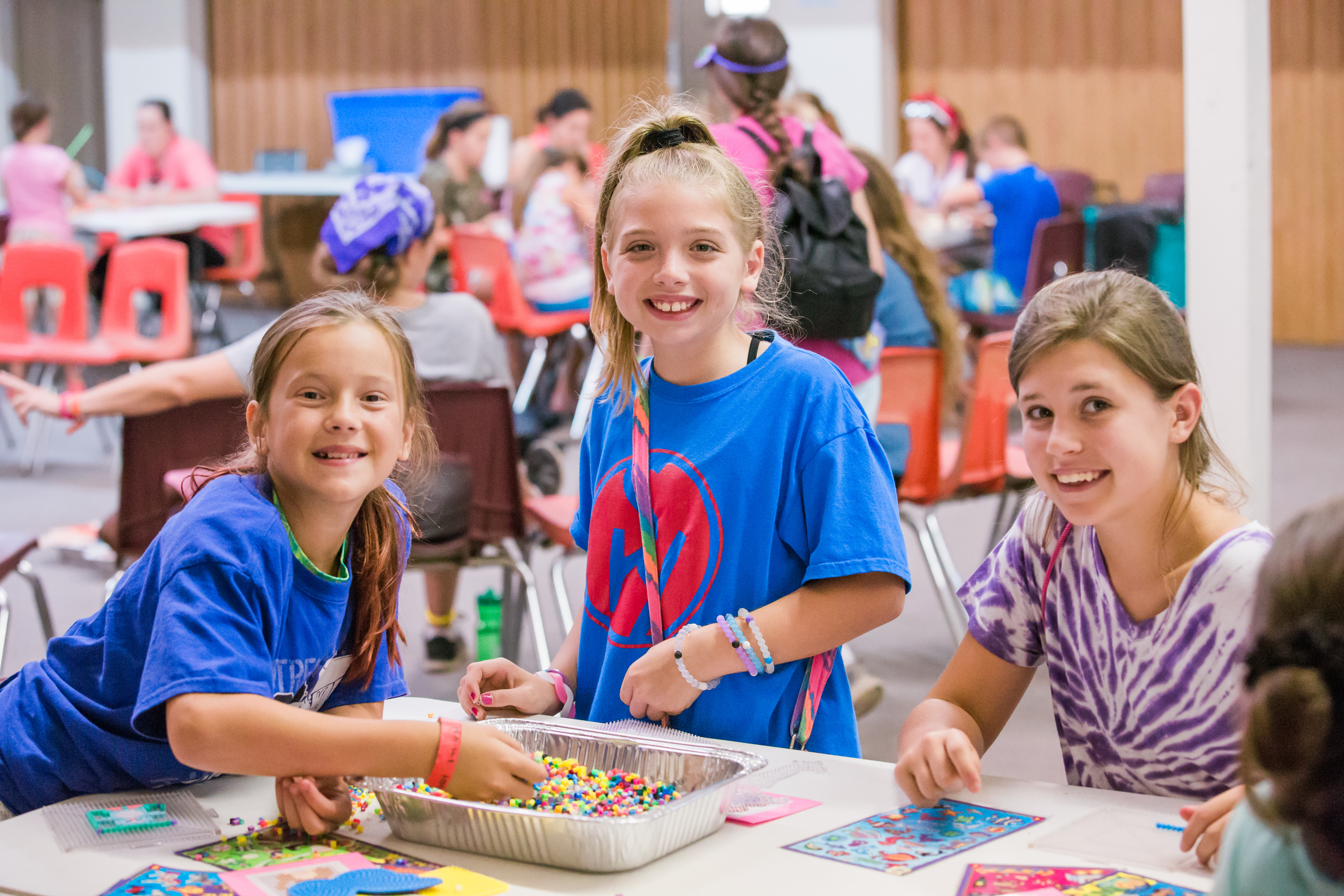 Archery – One of the Riverbend staff will instruct the campers as they practice on targets while learning the fun sport of archery.
Paint ball - The Paint Ball Target Range is a great activity for preteens. A Riverbend staff member will assist your group with the target range.
Bible Study
Bible Study is lead on Thursday, Friday and Saturday by your church leaders. You will be provided with the theme and curriculum which has been developed by leaders from the participating churches and an air conditioned location to lead your group. You can teach the material in a large group setting or you may prefer so split your group into smaller units as you explore the Bible together. The material will correlate to the messages led by Keith Coast in Worship.
Dining
Riverbend does a great job of providing food that is kid friendly with lots of options. Each morning a cereal and fruit bar is provided along with the breakfast entrée. Lunch and dinner meals are also accompanied by a full salad bar.
If you have campers who have food allergies or special dietary needs, Riverbend kitchen staff will make every effort to provide for those needs. Parents will be able to fill out a dietary needs form 2 weeks prior to camp and submit online to Riverbend. Riverbend will then be able to contact the parents as needed to clarify any dietary needs.