High School Rockport Mission Trip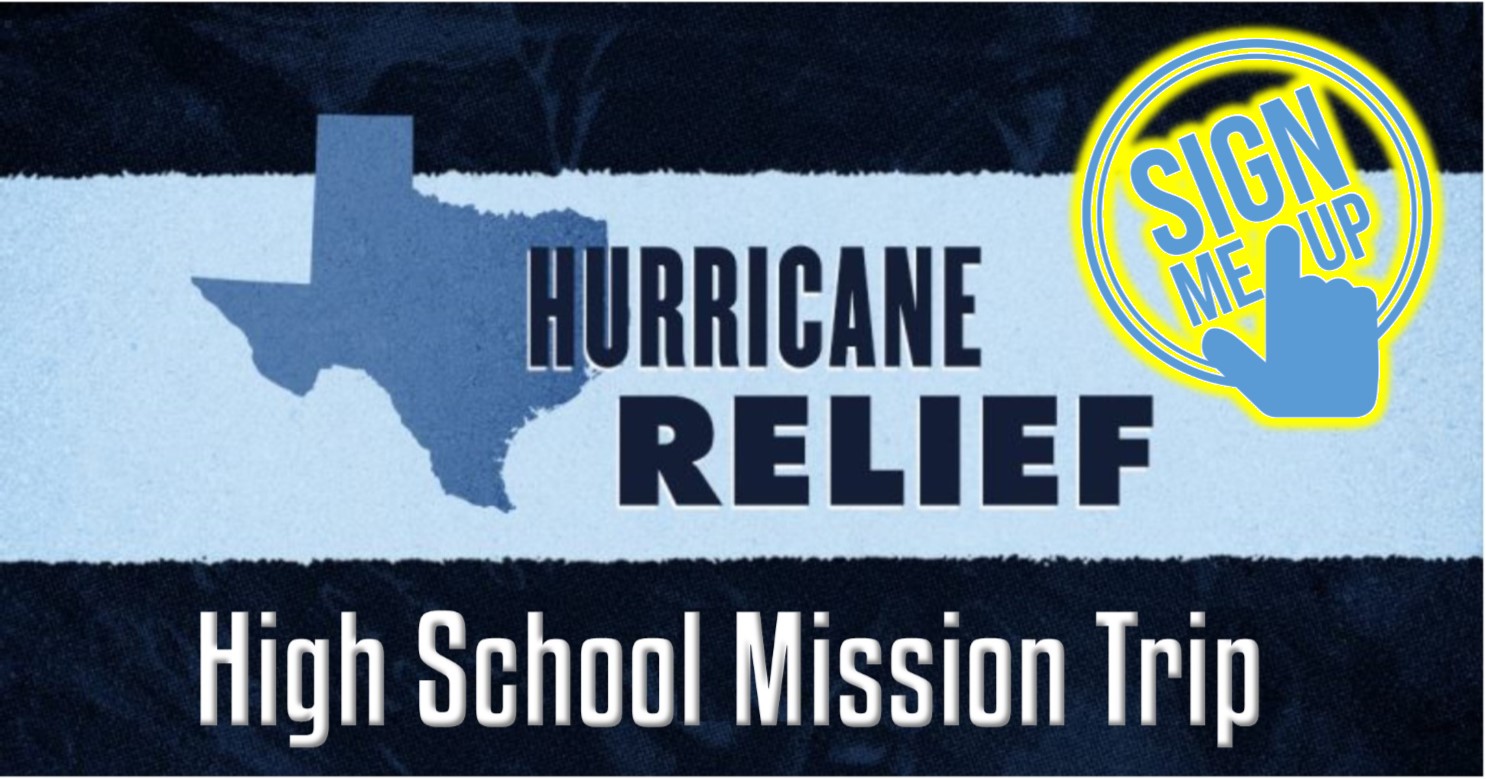 Our Student Ministry is taking a high school mission trip to First Baptist Church of Rockport during Spring Break this year! We will be going there to help with the rebuilding effort in various homes, the church, and throughout the community or Rockport. There is a lot of work to do and this is another great opportunity for us to be the hands and feet of Jesus as we live out our Student Ministry's vision: "It's Not About Me."

The space is limited to the first 30 participants who sign up!

Date: March 10-14, 2018 (We leave the Saturday before Spring Break.)
Transportation: Chartered bus
Cost: $80 (A $20 deposit is due by Sunday, January 14. Final payment of $60 is due by February 25.)
Lodging: First Baptist Church of Rockport (Bring a sleeping bag or air mattress.)
Mission Work: Working at various home sites, sorting donations at the church, serving in relief areas, etc.